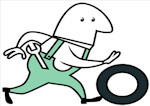 HCRS & CVS friendly providers understand that inspections for new & renewal registrations
cannot be completed on line and they need to provide manual forms.
For HCRS most clubs require a Pink Slip for new and renewal applications.
For CVS you MUST provide a Blue Slip for the first application and a Pink Slip for renewals.
Note: In simple terms Pink and Blue is the colour of the current paper forms.
Pink is a Safety Check
Blue is a Safety and Identity check and may also include complience documents for any modifications.
Your Authorised Inspection Station can advise you on what to provide to them.
An up to date list of all NSW Authorised Inspection Stations with a list of the types of inspection can be found at http://www.rms.nsw.gov.au/cgi-bin/index.cgi?action=esafetycheck.form
On the RMS site, Enter your postcode in the box and click Submit.

For All Light Vehicles:-
In the list presented look at the right column for Safety Inspections. These people can do Pink Slips.
In the right column if it has Unregistered Light Vehicle Inspections, then they can do Blue Slips.
For Motorcycles Only or Heavy Vehicles look for the appropiate listing.
We recomend you contact them first and check they are aware you require a paper inspection report for conditional registration.
Some clubs may recommend prefered suppliers who advertise with you, or are OK with your marque. Check with your club Registrar
Below is a SAMPLE RMS list only.
As Inspection Station details can and sometimes change, we recomend you search the list fresh each time as required.